Wood Family Chiropractic Weight Loss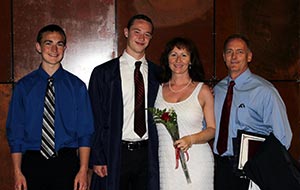 Located in Marietta, the Wood Family is committed to the well being of your family's health. We offer chiropractic based care for specific health problems, sports injuries, chronic neck and back pain, spinal conditions, and preventative care. Please call the office for more information or to schedule an appointment, 770-424-4804.
Our focus at Wood Family Chiropractic is family. All of you! We want to make sure each member of your family is feeling good and thriving whether infant, child, teen, adult or senior. Our doctors are highly qualified and experienced. Additionally, we hold specific certifications for correcting subluxations in the smallest of humans and in pregnant women.
"The doctor of the future will give no medication, but will interest his patients in the care of the human frame, diet and in the cause and prevention of disease."
~Thomas A. Edison