Success Stories

The ITG program and its coaches have helped many people achieve their healthy-eating and weight loss goals.
From delicious foods to encouraging words, ITG can help you with weight loss through good nutrition.
Below are some inspiring success stories from real ITG program participants:
Not only was it very easy to follow, but also the food was delicious and satisfying!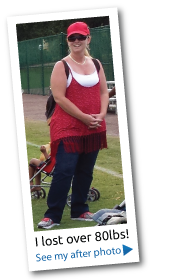 " Plus, having a personal coach to guide and encourage me was reassuring and helped me be successful in reaching my weight loss goal!"
Read More - See My After Photo
I haven't felt this good about myself in a long time!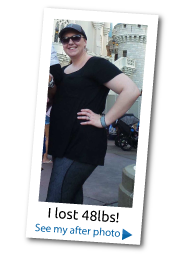 "The program was easy to follow and the weekly check-ins with my coach kept me motivated! I have never in my life lost this much weight on any diet."
Read More - See My After Photo
I still can't tell you my absolute favorite ITG food product because they are all just so delicious!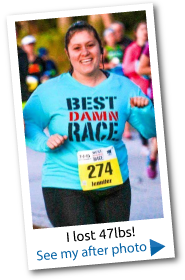 "It was laid out for me so that I didn't have to count calories or enter them into an app. The food was even better; it always kept me full."
Read More - See My After Photo
I would plateau on other diets and then usually quit. With ITG, that didn't happen!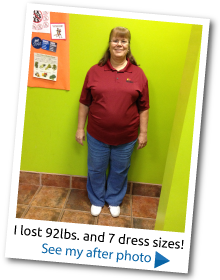 "The people at ITG are awesome, helpful, and always there to answer questions. Their advice and encouragement and the way they treat everyone like family makes the dieting process so much better ."
Read More - See My After Photo
I haven't felt this alive for some 20 years!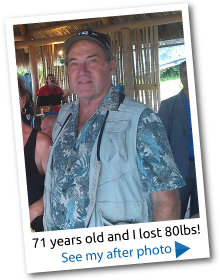 "Now I can stand in front of my closet and again say "I have no clothes to wear" but this time for a different reason...they are practically all too big for me!"
Read More - See My After Photo
I not only look better, but I feel better!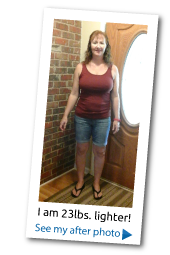 "There is less inflammation in my joints and less fat to carry around, which means less toxins and less pressure on my joints."
Read More - See My After Photo
Thanks to God, my wife and my awesome coach, Joe, I have changed my life!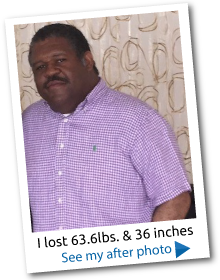 "I have not felt this good in over a decade! I could not be happier and excited with my life change! "
Read More - See My After Photo
It is that good!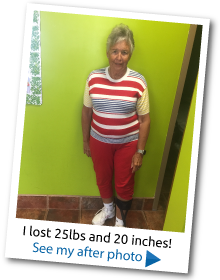 "I have heard people say "I never felt so good," "it changed my life," "I have more energy now than I have in years," but I never really believed them. But it is true, the ITG Diet Plan actually does work. It worked for me, and YES it can work for you!"
Read More - See My After Photo
We wanted to feel the best on our wedding day!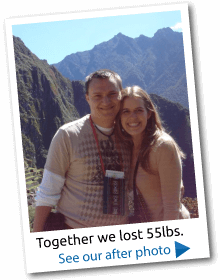 "Thanks Melita for helping us feel good on such an important day as well as teach us healthy eating habits for our future!"
Read More - See Our After Photo
Within a year I lost 140 pounds and came off 8 medications.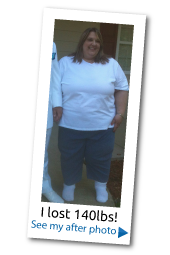 "I highly recommend this to anyone needing to lose weight, feel better, get off medications and start to enjoy life again. "
Read More - See My After Photo
Thanks to ITG I have been able to get my life back!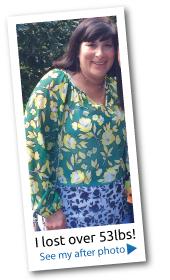 "Starting the ITG Diet Plan has been the best decision I have ever made. No more cholesterol medication, and I can run circles on the tennis court!"
Read More - See My After Photo
I have nearly eliminated all of my health problems!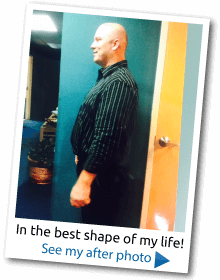 "With her guidance and encouragement not only am I in the best shape of my life, but I have nearly eliminated all of my health problems just by changing my eating habits!"
Read More - See My After Photo
The ITG Diet Plan is not just a diet, but a way of life for us - it has been life changing!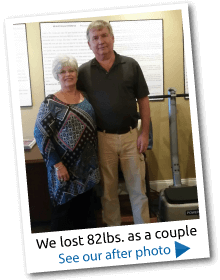 "I feel great, but most importantly, my health has improved tremendously. Our doctors have been amazed with our results."
Read More - See Our After Photo
ITG has been such a great surprise; the food is great, the program educational and the coaching is always available.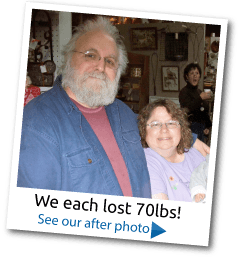 "The program teaches you how to lose and then to maintain your loss in such ways that you don't feel that you have to deny yourself your favorite foods."
Read More - See Our After Photo
I would recommend ITG to anyone, especially someone trying to overcome diabetes!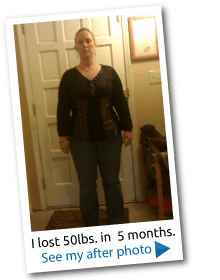 "I have gone from a size 22 to a size 10 and still have some pounds to go!!! I am totally thrilled with my success so far and really look forward to hitting my goal."
Read More - See My After Photo
I have not felt this good in more years than I want to remember.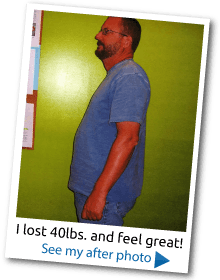 "Prior to starting the plan I could not walk up a flight of stairs without getting winded.  Now I run up the stairs!"
Read More - See My After Photo
We never had any bad effects from the diet and rarely were we hungry.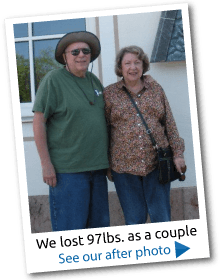 "It works (and in a timely manner) and so far, for us, not like some other diets we've been on before, we are in the "groove' of what we should and shouldn't eat and hopefully we'll stay there."
Read More - See Our After Photo
ITG made it easy for me to lose weight.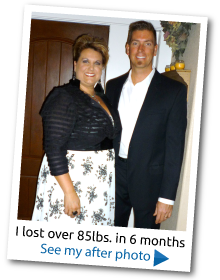 "Being a product of change myself, I know that losing the weight taught me many things, including how to manage it for life, and I work every day to pass that on to others."
Read More - See My After Photo
This is a life changing program.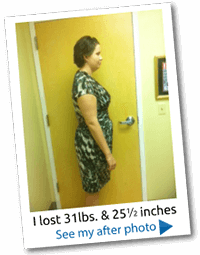 "I lost a total of 31 pounds and 25 1/2 inches eating the products from ITG that I enjoyed!"
Read More - See My After Photo
I feel like a 10 year old again.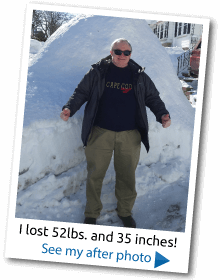 "It is a great honor for me to provide this testimonial to the people and organization that helped me in literally changing my life, the ITG Diet Team. My coaches Joe and Tina are amazing, supportive and caring people who make time in their busy day to talk with you and provide encouragement and support along the journey. I managed to lose 52 pounds and 35 inches within 5 months!"
Read More - See My After Photo
I have continued to lose weight and every day I am thankful to have found ITG.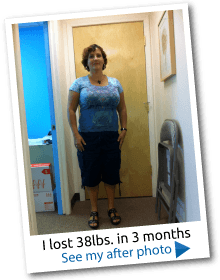 "My favorite things about ITG are having access to ITG coaches, the ease of the meals, and the clear instructions on how to follow the program. It just takes commitment and a willingness to try it."
Read More - See My After Photo
I have never felt so confident in my life!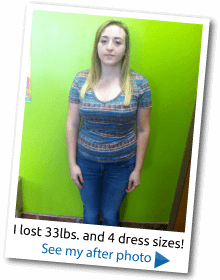 "I lost 33 pounds and went down 4 dress sizes! I no longer need to hide behind baggy clothes and jackets. I walk with my shoulders back and head held high."
Read More - See My After Photo
I'm feeling better inside and out! This has been an excellent diet for me!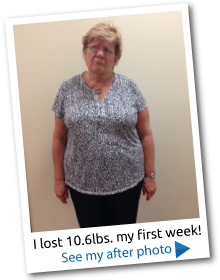 "I have never tried a diet like ITG, one with packaged meals. But, I am motivated. I like most of the meals, love that I can eat meat, salads, their snacks, chips, most vegetables and eat them at work and lose weight."
Read More - See My After Photo
My ITG coach helped me change my way of thinking about food.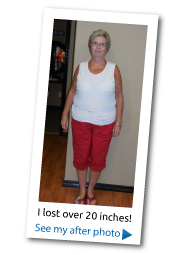 "I knew I needed to do this for myself, and I felt that the diet plan was easy to follow."
Read More - See My After Photo
I wanted to feel sexy again for my wedding.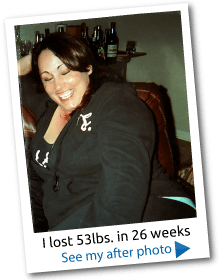 "It took me 26 weeks, but I lost a total of 53 pounds and 7% body fat...my BMI even went down 7.5 points. I actually went down 6 SIZES."
Read More - See My After Photo
This is the easiest diet plan I have ever attempted.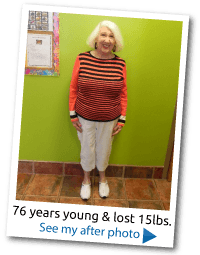 "I have reached my desired weight and am maintaining that weight. I recommend all dieters to try it! Looking and feeling amazing!"
Read More - See My After Photo
To date, I've lost 38lbs. and my wife lost 23.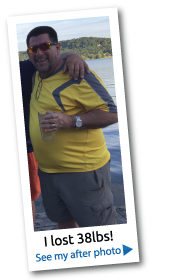 "After being away from each other when we reunited we were both amazed. The staff was helpful from day one and continue to check on us. I highly recommend the plan!"
Read More - See My After Photo
With the help of my coach, I was able to change my life.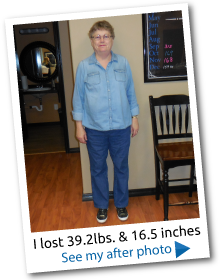 "As I watched my weight drop, I also watched my blood sugar and blood pressure numbers drop."
The ITG Diet Plan will show you...
How to Eat Right
How to Get Healthy
How to Feel Better
How to Gain Confidence
How to Lose Weight
Visit The ITG Science page to learn more or call our offices to learn more today.
A dieter from IL called in today about free shipping and thanked us so much for assisting with her order; she said her friend, another ITG Dieter, referred her and said that we had stellar customer service and he was right.

*****

"I am no longer on ITG as I am living Step 3 and maintaining; but I am following the guidelines I learned. If I ever want to lose more, I know to have zero sugar, low carb, and lots of good lean protein. Now that I have changed my mindset, which ITG Diet helped me do, I will always eat clean and keep moving. Since my weight loss, my physician has cut my blood pressure pills from 20mg to 10mg. If I keep up the good work, I may be off of them all together in the near future." (Dieter from MA)

*****
"Thank you so much for taking the time to talk with me this morning and answer all my questions. I've been on the ITG Diet for 1 week and lost 6 pounds! I'm thrilled. Even better than the weight loss is the way I feel. I am full of energy, never hungry, not moody and no headaches. ITG Diet gives me the freedom to follow the plan without having to show up for a meeting and be lectured and measured and reprimanded.  I LOVE the food on ITG! The hot chocolate is always going to be in my cupboard even when I'm done with this diet because it is absolutely delicious and doesn't taste like a diet drink; and the Chocolate chip pancake with Walden Farm syrup tastes like I'm cheating for sure.  I'm so grateful for the ITG Diet plan and for you for listening and coaching in a positive, caring manner. Thank you!" (Dieter from RI)
*****
"I love to the chocolate premade shakes... as you can probably tell…I am a chocoholic by my orders Thanks for everything.  Down 36 pounds!!!"  (Dieter from Houston, TX)

*****

"Thank you SO much for getting back to me! Girrrllll, you are right! This diet works SO WELL! I've been on it for 2 weeks and I've lost almost 20lbs! I can't thank you enough for responding so quickly and professionally and for selling a product that WORKS WONDERS! Thank you, from the bottom of my heart...THANK YOU!"  (Dieter from NY)
*****
"Just a short note to tell you that your ITG Diet products are delicious, nutritious, and affordable.  I enjoy them very much. I feel that this is the best program that I have ever tried."  (Dieter from WI)
*****
"Thank you for not forgetting me. I often order stuff for some friends that I have that are either on the diet or on maintenance with my order so I'm checking with them before placing an order. Thank you so much!" (Dieter from FL)
Your weight loss success is our goal. We provide you with the necessary tools to achieve the nutritional balance and weight loss you deserve.
How to...
Get Started
Contact a Weight Loss Coach
Track Your Progress
Make a Shopping List
Find Recipes